Best Moments From Banega Swaasth India's 12-Hour Swasthagraha
We saw scores of celebrities, ministers, and innovators among others, join NDTV and Dettol India's 12-hour Swasthagraha as part of the Banega Swasth India campaign. Here are some of the best moments of the live show.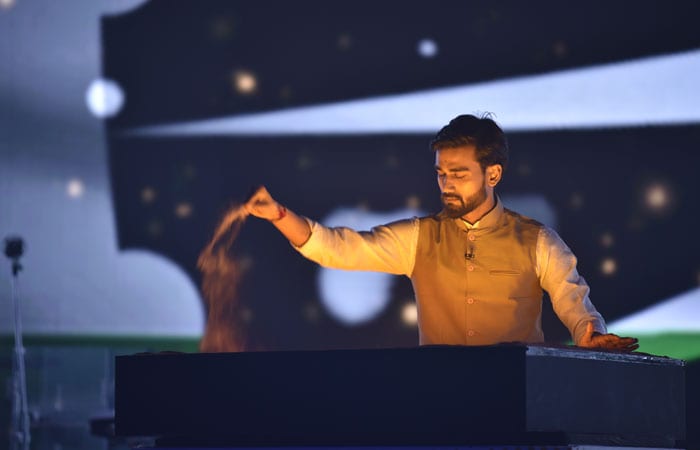 Sand artist Sarvam Patel took the stage to make an exclusive sand-art Swasthagraha.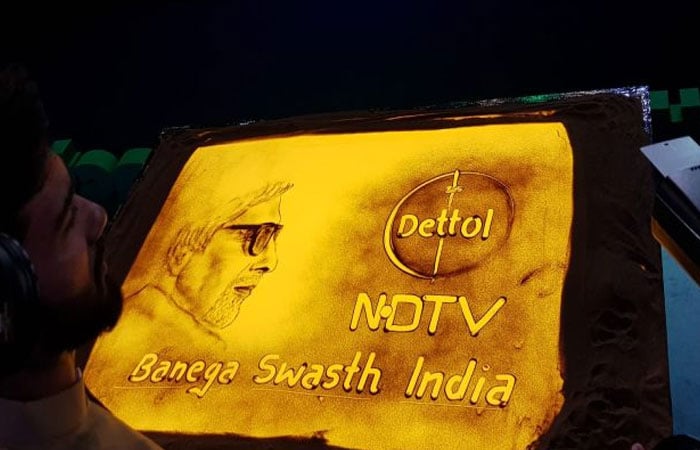 Sarvam Patel's exclusive sand art creation for Swasthagraha.
Campaign Ambassador Amitabh Bachchan spoke about the difference made by the last five years of the Banega Swachh India Campaign and why it is the right time to link the conversation of Swachh with Swasth.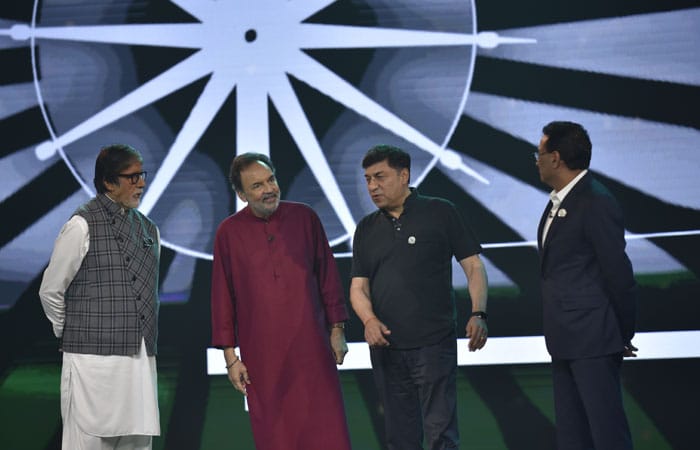 "We want to continue working with head and heart for this campaign to spread awareness among people, particularly children who tend to become ambassadors for the cause of cleanliness," said Rakesh Kapoor from RB who joined Mr. Bachchan and NDTV's Dr. Prannoy Roy to kickstart the campaign.
The panel, consisting of Prannoy Roy, Amitabh Bachchan, Dia Mirza, Nitin Gadkari, and Swami Chidanand, took a pledge at the Swasthagraha to end single-use plastics.
Sunita Suresh Kamble, recipient of the first 'Swasth Kit' that was donated by Amitabh Bachchan at the launch of Banega Swasth India, says she found the nail cutter in the box very useful for her child! Swasth kit is a medically approved and curated health box for Natal and Neo-Natal care that will be distributed in rural India is a crucial part of the Swasthagraha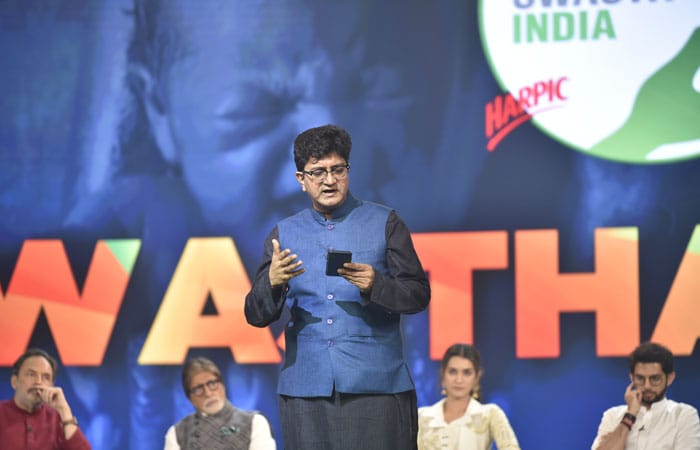 Prasoon Joshi recites a special poem on the occasion of Swasthagraha - 'Swasth soch aur mastak ucha aisa desh hum banayenge.' (Healthy mind is the essence of healthy body and clean surroundings)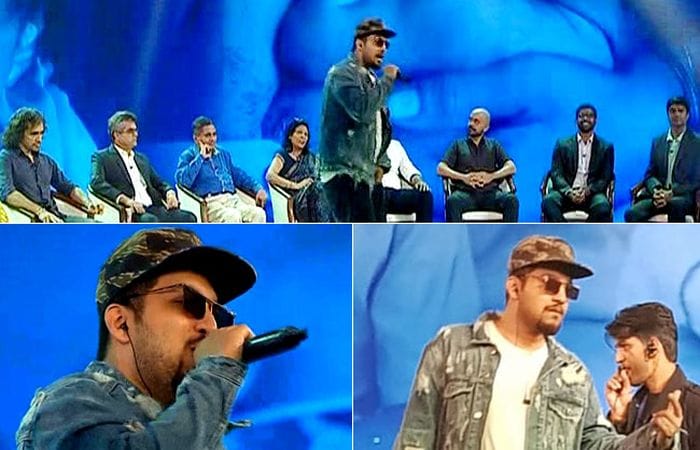 Rapper Naezy gave an energetic performance of the Banega Swasth India anthem written by him.