Durga Puja 2019: Delhi Bids Farewell To Goddess Durga In A Green Way
Moving away from the traditional Durga Puja farewell process, where the Goddess Durga idols are immersed in the river Yamuna in Delhi, this year, most Durga Puja Pandals are following the ritual in an eco-friendly way. As per South Delhi civic officials, as many as 116 artificial ponds have been prepared at or near various pandals in the national capital for the idol immersion. Here's a look at at some of the famous venues and their eco-friendly goodbyes.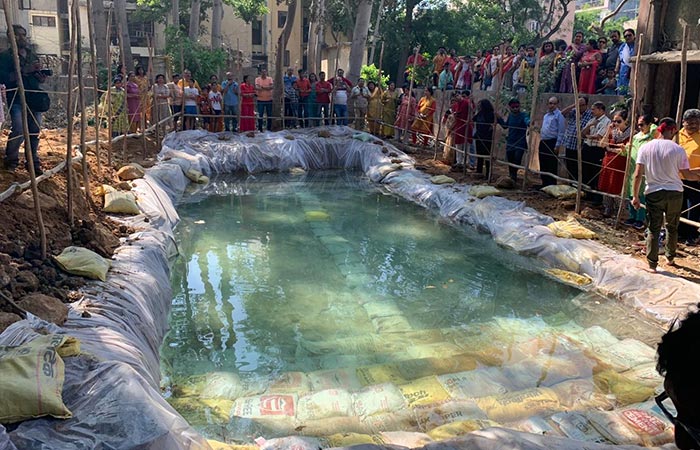 Block D in Chittaranjan Park made an artificial pond right behind the pandal to immerse the idol of Goddess Durga.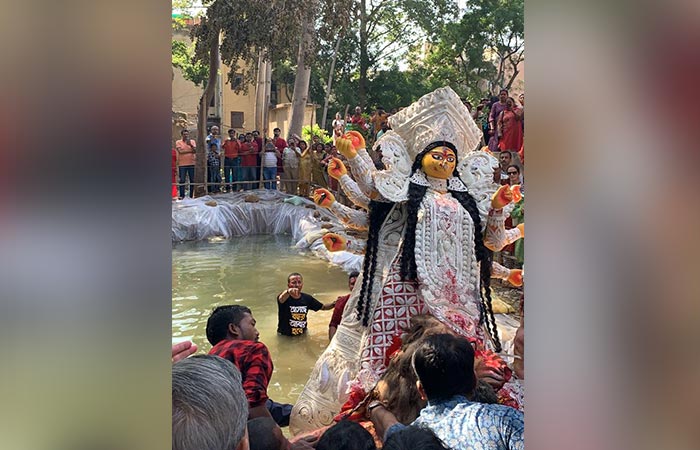 Hundreds of devotees gathered at the immersion venue in CR Park's D block, where an 8000 cubic feet capacity artificial water body was dug up by the Delhi government for immersion of idols this year.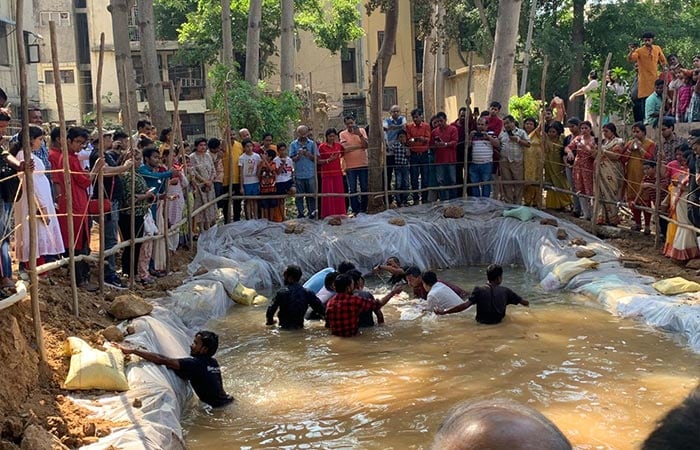 Devotees bid their farewell with drums and offering traditional prayers. The idols here were also made Tusing eco-friendly paints and no ornaments or accessories are there which are not bio-degradable.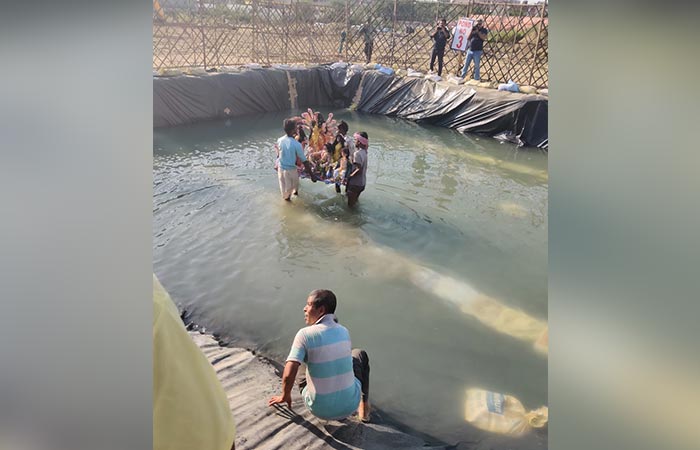 Indraprastha Extention also excavated an artificial pond, a few meters away from the original pandal. The theme for this Pandal was 'best out of waste' where the main idols were made using recycled materials and small earthen idols were placed in front of them for devotees to offer prayers.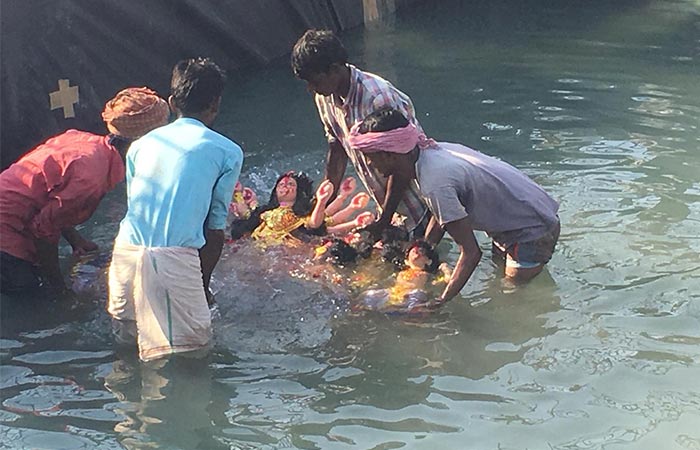 The earthen idol was immersed whereas the recycled idols will be kept in the pandal for a few more days. These idols then would be sold or auctioned.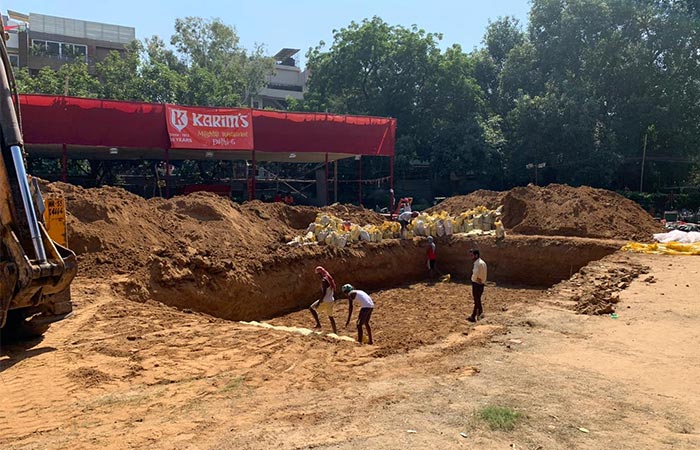 Mela Ground in CR Park dug up the immersion pond at the venue itself where devotees followed the same procedure.