In Pics #Mere10Guz: How People Cleaned Up Their Surroundings To Make India Swachh
Banega Swachh India in its third year aims to get the entire nation to come together on October 2. As we observe this Gandhi Jayanti as the Rashtriya Swachhta Diwas, we wish to encourage each and every citizen to come out and do their bit through the year.

As part of the #Mere10Guz campaign, which urges people to step out and clean up 10 yards of their surroundings, people shared their clean-up drive stories with us. Here are some of the best entries so far, showcasing how they cleaned up their surroundings.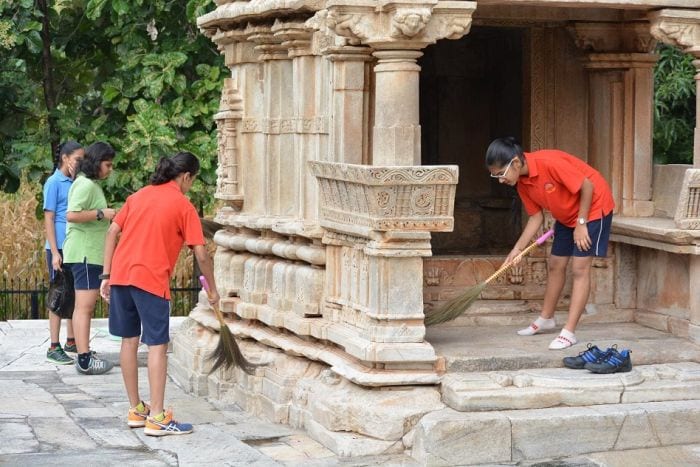 With brooms in hand and sense of responsibility towards the nation, girls of Heritage Girls School, Udaipur, stepped out of the campus and headed toward the 10th century Sas Bahu Temple for Swachh Bharat Mission. They swept the floors, cleaned the garbage around and made the place wonderful again.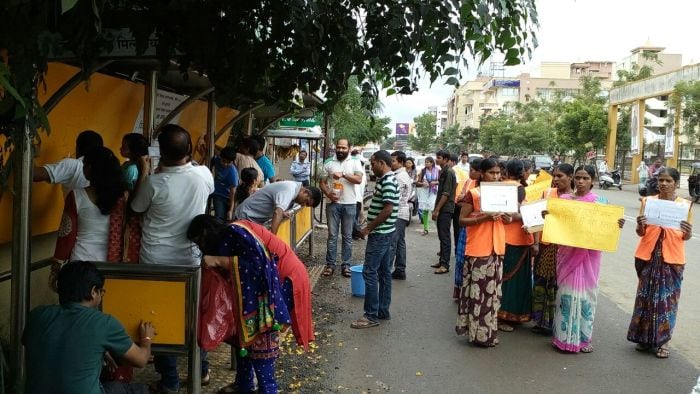 Residents of the Rose Icon society in Pimple Audagar, Pune, Maharashtra, cleaned the bus stop in front of their society gate where lot of posters were pasted, making it look dirty. Volunteers, including kids and their parents worked enthusiastically for an hour to make it absolutely clean.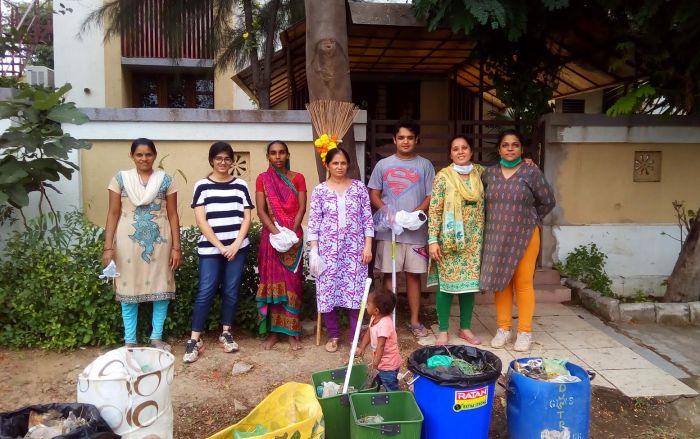 Phani Trivedi along with other volunteers wrote to the local municipal corporation for assistance to carry out the clean up drive. The corporation then sent brooms, man power, Gamaxin powder and helped us clean up the waste collected immediately. Cleanup work was started at 9 AM and completed at 11 AM on Oct 1, 2016, at Pancham Kutir, Near Sindhu Bhavan.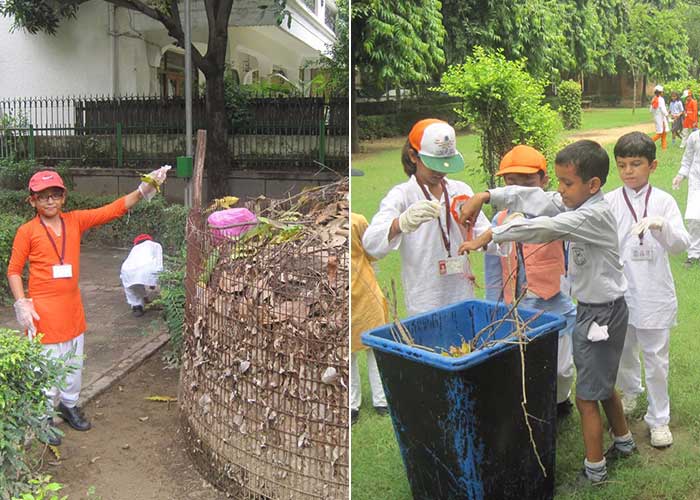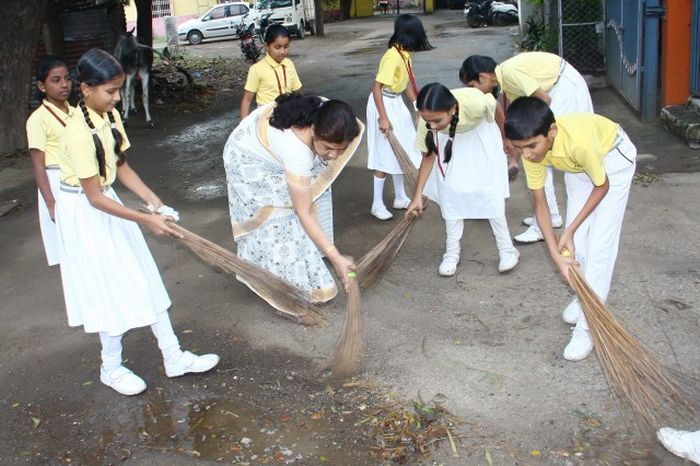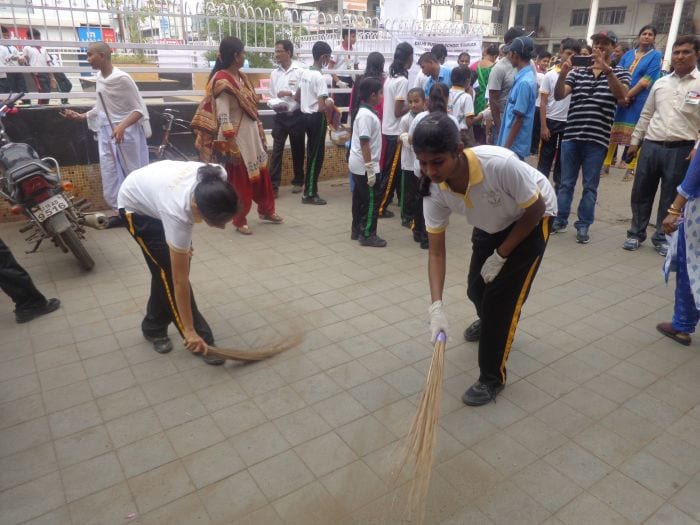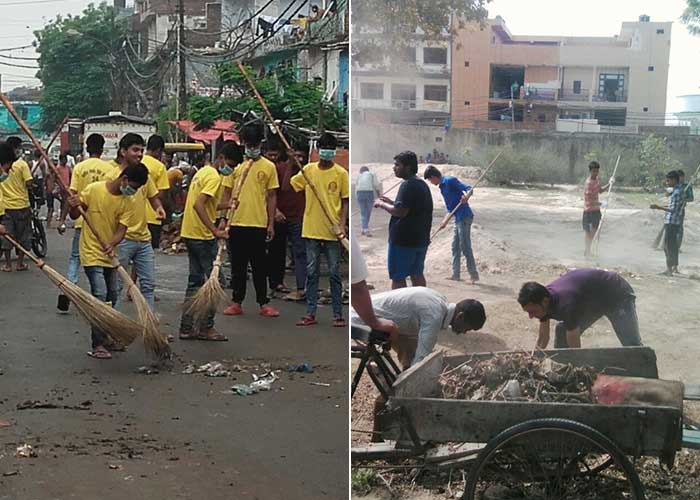 Paan stains on pillars at Connaught Place, Delhi are a common sight. New Delhi Municipal Council (NDMC) wanted to fix this issue. The idea was how to prevent people from spitting at public places. While the NDMC staff helped in cleaning, We Mean To Clean volunteers helped in painting and The Ugly Indian (TUI) team suggested to keep potted plants at these corners.