In Pictures: Swachhta Ki Pathshala With Big B
Dettol NDTV Banega Swachh India campaign launched its season 2 on occasion of Gandhi Jayanti. Amitabh Bachchan has extended his support as the campaign ambassador for a second year around. This year the campaign's focus will be on bringing about changes in behaviour among school children and communities.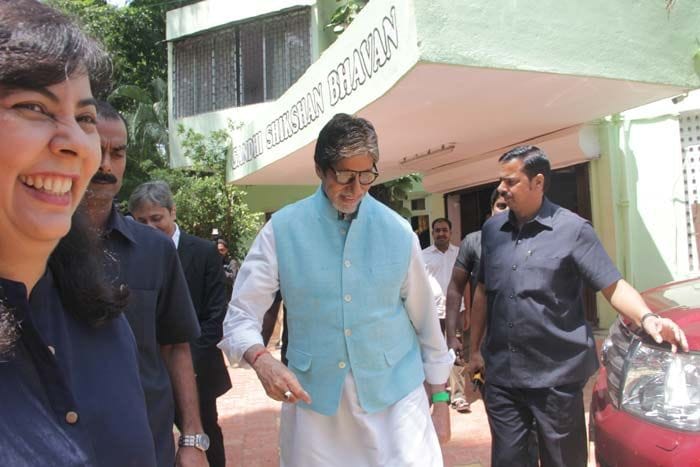 Amitabh Bachchan has been associated with the Banega Swachh India campaign since it was first conceived.
To kick start the launch of the second season, Bachchan spent time with some school children and took a sanitation class, ?Swachhta Ki Pathshala' with them.
During the interaction along with basic hygiene and sanitation, inculcating habits simple of washing hands and keeping the pollution away by living with caution and concern were discussed.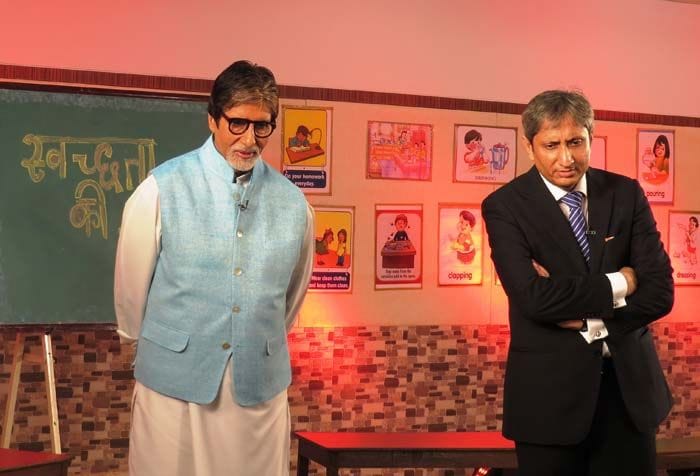 Amitabh Bachchan describes this experience as, children are exceptional, intelligent and of a much higher value and creed than we imagine them to be.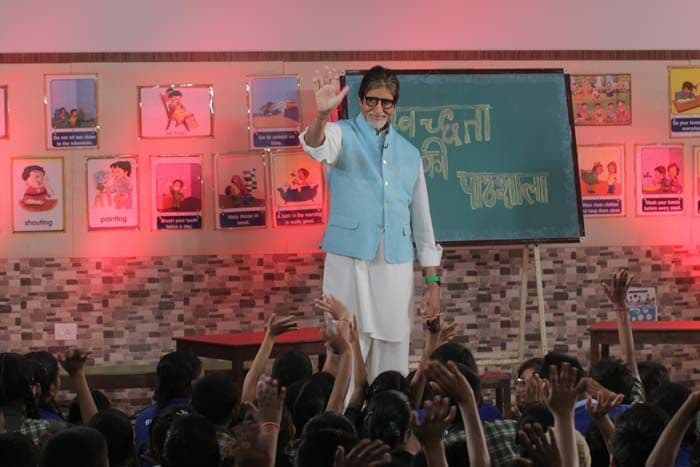 He also added, A joy to be among them that shall one day be the future and run the country. They are free spirited, no inhibitions, no ego no self-consciousness, no fear and no ill will among them. They have truth, they have innocence and they do not hesitate to speak their minds without any hesitation.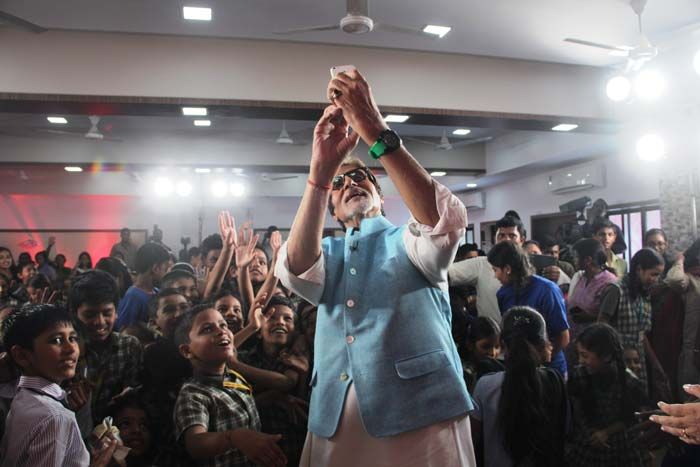 After the class was over, it was time for some fun with the kids.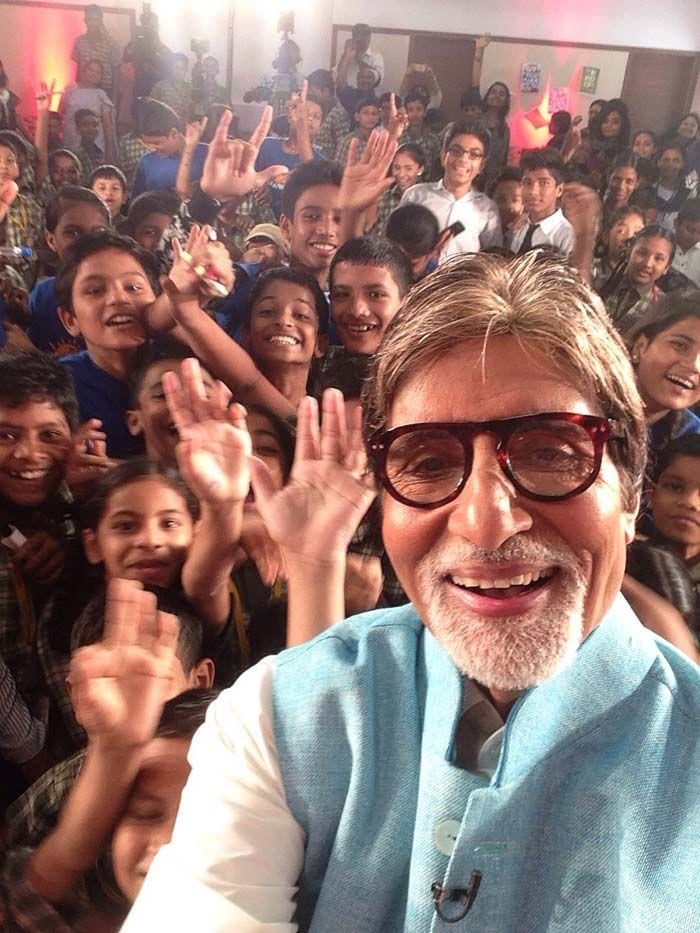 And donning the teacher's hat Bachchan gave a selfie lesson too!
During the discussion, several subjects of cleanliness were touched, including the impact of movies and involvement of a popular face.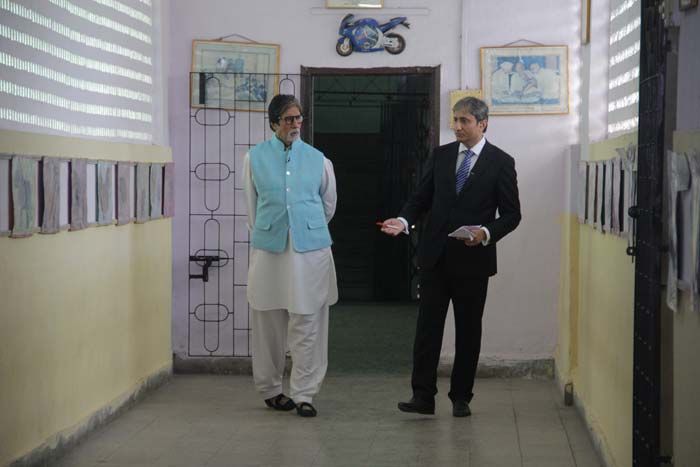 Amitabh Bachchan echoed the Gandhian belief of Cleanliness being one of the most important virtues of a good life.