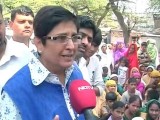 Kiran Bedi at Swachh Express flag off: People need to be educated that India has a sanitation crisis because of population explosion. The onus is also on people. They have to understand the strain that population is having on the resources.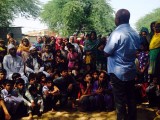 Our Knowledge Partners – Feedback Foundation teaching citizens of Ghosiya colony the need of proper sanitation as part of the Swachh Express. The objective of the bus will be to create awareness around hygiene and sanitation through interactive videos, flyer distributions, posters, hand-washing sessions and street plays.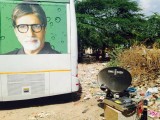 Amitabh Bachchan is the Brand Ambassador of the campaign. Swachh Express to be flagged from a slum in Mehrauli in the National Capital.