Swachhta curriculum is an integral part of the Banega Swachh India campaign this year. The curriculum has 45 lessons broken up in to five strands to cover different aspects of hygiene and best practices to ensure better personal health and clean surroundings.
The objective of the curriculum is to educate children about the importance of cleanliness and it will be distributed in 10,000 schools across the country. ((Download the Swachhta Curriculum))
The first and the second strand of the program concentrate on Personal Hygiene and Hygiene at Home respectively. The third strand takes the cleanliness lessons outside the boundaries of home, and educates children on how they can contribute in making their school environment healthier.
Keeping Classrooms Clean
Children must partake in keeping their classrooms clean. Not only do dirty classrooms make them susceptible to cough, cold, and various allergies, it isn't aesthetically pleasing either.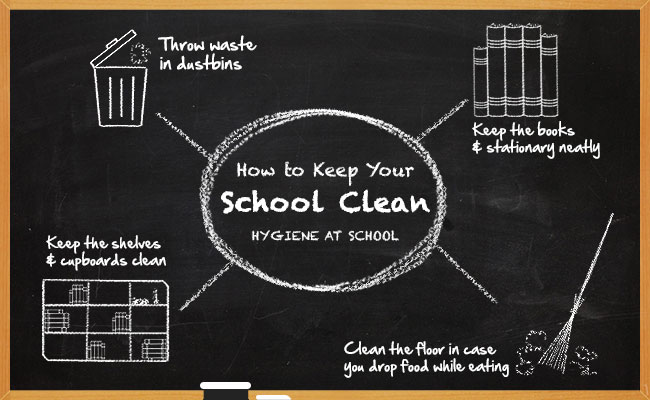 Eating Neatly
From not consuming food dropped on the floor to washing hands before eating, children should be very careful about their food habits as it seriously threatens their health.