The government is considering imposing penalties on those spreading dirt in urban areas as part of measures to make [highlight] Swachh Bharat Mission [/highlight] a success, says Union minister M Venkaiah Naidu.
[highlight] M Venkaiah Naidu [/highlight] added, we are considering a three-point strategy for success of the cleanliness drive. "First this is to create infrastructure; second, change the mindset; and third, at end of the day we need to consider imposing penalties in urban areas once the entire infrastructure is created."
Speaking on the sidelines of a workshop on 'Scaling up Citizens' Participation to a Jan Andolan in Swachh Bharat Mission (Urban)', Naidu said, "Swachh Bharat Mission is now becoming a jan andolan (people's movement) but not fully. The change of mindset is fast taking place in the country. People are supporting the Prime Minister's initiative."
At a consultative workshop on 'Scaling up citizen's participation in Swachh Bharat Mission (Urban) to a Jan Andolan' pic.twitter.com/yXkh0jOkOV

— M Venkaiah Naidu (@MVenkaiahNaidu) 16 August 2016
He said the government is working to find new ways and means to reach out to the people.
Apart from the government ministers, representatives of Tata Institute of Social Sciences (TISS) and several foreign countries participated in the workshop.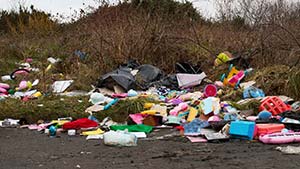 Swachh Bharat Mission is being implemented by the Urban Development and Drinking Water and Sanitation Ministry for urban and rural areas, respectively.
The mission aims at elimination of open defecation, eradication of manual scavenging, modern and scientific municipal solid waste management, effect behavioral change regarding healthy sanitation practices, generate awareness about sanitation and its linkage with public health.
Besides, this it also focuses on capacity augmentation for urban local bodies. The special attention is being given on constructing public and household toilets.