According to the census of 2011, 53% of the households in India do not have a toilet. Similarly, 28% rural habitations do not have access to sufficient quantity of safe drinking water. It is estimated that in India, diarrhoea accounts for about 12% deaths in children under age five often caused by poor sanitation and lack of access to safe water. To compound the issue, girls in school often do not have separate toilets and the absence of adequate hygiene, privacy and safety discourages them from attending class, affecting their possibility of a bright future.
Hope with Harpic, an initiative by Harpic, now joins the Dettol NDTV Banega Swachh India program to improve the sanitation condition of the nation.
In line with Harpic's vision of  "a world where everyone has access to a clean and hygienic toilet and bathroom", Hope with Harpic's endeavour is to continually improve the way of life of people.
Harpic in partnership with Save the Children, (world's leading independent organization for improving the quality of lives of children) launched a new water and sanitation programme in December 2012 with the objective of addressing WASH (Water Sanitation and Hygiene) issues and raising awareness of good hygiene practices, in slum clusters in Delhi, rural villages in Bihar and Jharkhand, and brick kilns in West Bengal.
Our goal is to improve the hygiene and sanitation of vulnerable families in rural and urban India over four years, by increasing access to clean and hygienic sanitation facilities and the knowledge to keep families, particularly girls, healthy.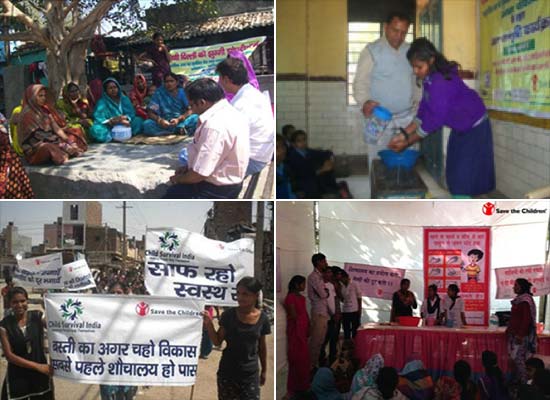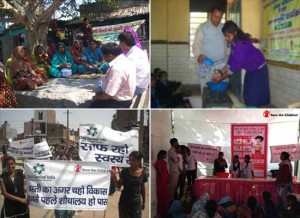 The Intervention strategy is based on four key principles viz.
Infrastructure creation
Raising Awareness
Sustainability
Advocacy
This intervention will contribute to an improved quality of life for families and their children, and provide them with the dignity and privacy they deserve.
We are pleased to report that in year one, with the help of Save the Children, we reached 86,893 people directly, including 32,968 children.
Our goal for the next 3 years of the programme is to help over 700,000 children and their families in India to lead healthier lives through access to safe water, sanitation and hygiene, to contribute to the reduction of waterborne diseases, including diarrhoea.