New Delhi: The world is going green! Today, the need of being sustainable is more important and significant than ever before. Reason – as the world's third-largest garbage generator, India dispose of 45 million tonnes of untreated garbage daily, that's equal to 3 million truckloads of garbage piled up high, according to the data released by the Ministry of Environment. World Bank says if India continues to generate as much waste as it is generating today, its daily waste generation will reach 377,000 tonnes.
To save the planet from the current waste mess, every individual and organisations to start focusing on sustainable initiatives.
Today, every single city in India has at least one mall, attracting thousands and thousands of people. Sustainability should be a key priority while planning and developing a mall, as it is the key to move towards a waste-free India. Here's a quick lowdown on how malls can do their bit and can become green and sustainable.
Also Read: Freedom From Pollution: Top 5 Ways How Offices In India Can Reduce Their Carbon Footprint
1. Segregate Waste And Conquer The World: Waste Segregation Is The Way Forward
The process of keeping wet and dry wastes separately so that dry waste can be sent for recycling and wet waste can be composted to make manure is known as waste segregation.
Why Should Malls Adopt This Practice?
Waste segregation will help reduce the waste generation of malls, as a result, less waste will reach our already overflowing landfills that in turn will reduce pollution land, air and water pollution.
How Can Malls Adopt The Waste Segregation In Their System?
As the first step to waste segregation, instead of keeping one trash bins in every corner of the mall, 2 bins together should be kept – one for dry waste and other for wet waste. To make sure the customers know what items need to go in dry or wet bins, malls should place a 'how to guide' on the bins educating people which particular bin is for what type of the waste.
Next, the collection system for the trash bins placed inside the mall had to be formulated. For example, wet waste should be used for the purpose of composting and dry waste should be kept aside and once in a month or weekly should be sent to adequate recycling units. The manure procured can further be used for gardening purposes inside the premises.
The Inorbit Mall at Vashi in Mumbai has set a successful example, the mall has set up an organic waste converter (OCW) plant in its premises to produce manure from the waste collected daily. On the other hand, Bengaluru's, Orion Mall too is equipped with Organic Waste Converter and is successful in generating 100% organic manure out of the wet waste generated daily.
Also Read: From Garbage To Garden: Learn The Art Of Composting At Home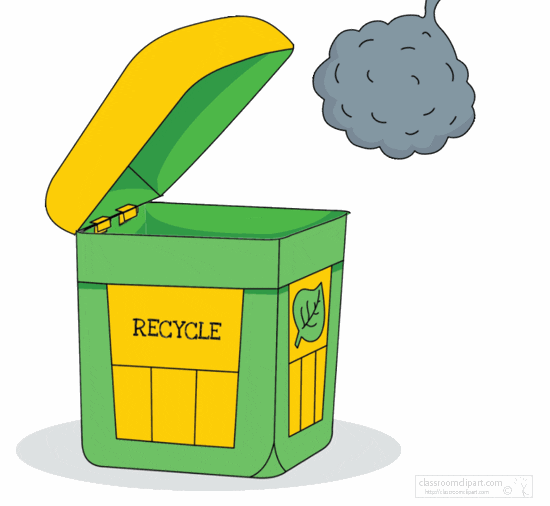 2. Beat Plastic Pollution, Make Premises A 'Plastic Bag' Free Zone
The world consumes 5 trillion plastic bags – that is about 1 million bags a minute, states UN Environment's latest report 'Single-use Plastics: A roadmap for Sustainability'. To break this pollution chain, malls should do their bit for the planet by making their area or complex plastic bags free zone.
This means, all the shops inside the mall premises should not give customers any type of polybags. They should simply replace the plastic bags with reusable alternatives such as cotton bags, jute bags, canvas bags, compostable or biodegradable poly bags.
Though many shops today have started charging for polybags, but it has not made a huge difference. The right step towards the green or sustainable planet will be to ditch the use of plastic bags completely.
Also Read: Free India From Plastic: Bid Goodbye To These 10 Plastic Items And Adopt Their Eco-friendly Alternatives
3. Cut Down The Usage Of Plastics, Ditch Single-Use Cutlery And Styrofoam Inside The Mall
India is responsible for producing a whopping amount of plastic waste – 5.6 million tonnes, out of which more than 50% is of single-use plastic waste. One of the best options to cut down the usage of plastic drastically can be done if food court inside the mall and other restaurants and food shops are made to switch from using single-use plastic cutlery or Styrofoam cutlery. Instead, they should be using eco-friendly alternatives or should simply stick to steel/glass or reusable cutlery.
Leading the way is the Phoenix Market City Mall in Bengaluru, all the food stalls inside this mall has shifted from Styrofoam or plastic cutlery to eco-friendly options. This changed happened in the year 2016, thanks to one NGO – Naanu Nagarika (I am a Citizen). They protested against the use of Styrofoam for serving food in the mall and successfully made the mall Styrofoam or plastic cutlery-free zone.
Apart from waste issues, the problem with using plastic or Styrofoam cutlery is that it releases toxic chemicals when hot food is served on them. The chemicals released are very harmful to human health.
4. Wastewater Recycling To Save India From Water Crisis
According to the World Bank, India is the biggest consumer of freshwater, it accounts for about 750 billion cubic metres annually. On the other hand, mere 30 per cent of India's wastewater is recycled. The apathy to the treatment of wastewater in India is visible from how its sewage systems have been designed – currently, most of urban India's sewage systems lead directly to rivers or lakes, polluting it severely.
One of the most common examples being the national capital region – Delhi's 90 per cent of urban households have sewage systems which dump the wastewater directly into the Yamuna. As a result, today the Yamuna has become one of the world's most polluted rivers.
To save the precious resource malls can start doing their bit by following simple steps – they can equip their premise with Flow restrictor's in all washbasin taps that helps in reducing water consumption by 75 per cent or can put a waste treatment system in place which utilises the greywater (water used for the purpose of handwashing, washing) and reutilise it for the purpose of gardening or flushing in toilets.
Also Read: A Four-Step Guide To Grey Water Recycling At Home
5. Upcycled Décor To Manage Waste
Another way to manage the waste in an effective way is by following the practice of upcycling, which is the process of converting old products or trash items into items of daily utility or using it for decorations. Malls can follow the same process; they can upcycle old items for decorating shop spaces, food courts and more.
Starting a green change this year, Woodland launches two stores at Noida's DLF Mall of India and Great India Place Mall, featuring eco-friendly concept. The stores have been set up using recycled wood and have been decorated using waste materials and items.
Also Read: Free India From Trash: 5 Smart Ways To Upcycle Waste Into Things Of Daily Utility
NDTV – Dettol Banega Swachh India campaign lends support to the Government of India's Swachh Bharat Mission (SBM). Helmed by Campaign Ambassador Amitabh Bachchan, the campaign aims to spread awareness about hygiene and sanitation, the importance of building toilets and making India open defecation free (ODF) by October 2019, a target set by Prime Minister Narendra Modi, when he launched Swachh Bharat Abhiyan in 2014. Over the years, the campaign has widened its scope to cover issues like air pollution, waste management, plastic ban, manual scavenging and menstrual hygiene. The campaign has also focused extensively on marine pollution, clean Ganga Project and rejuvenation of Yamuna, two of India's major river bodies.