Swachh Bharat Abhiyan celebrated its second anniversary on October 2 this year. Since its launch by Prime Minister Narendra Modi on Gandhi Jayanti in 2014, the campaign has had a lot of attention. From celebrities to politicians picking up the broom, even if for a photo-op, to various initiatives that aimed to provide basic amenities like toilets to millions so far deprived – how to make India Swachh caught everyone's attention, as did the ideas to promote the concept.
From the latest, Ludhiana District's Selfie with my Shauchalya' or 'Selfie with my toilet' campaign to the Bollywood actor Kangana Ranaut donning a new avatar, there was no dearth in diversity in the campaigns, yet the objective remained the same – spread awareness about cleaning-up India. Here are our picks of few interesting video campaigns that came out in these two years and are not to be missed.
#DontLetHerGo: Kangana's Divine Twist to Swachhta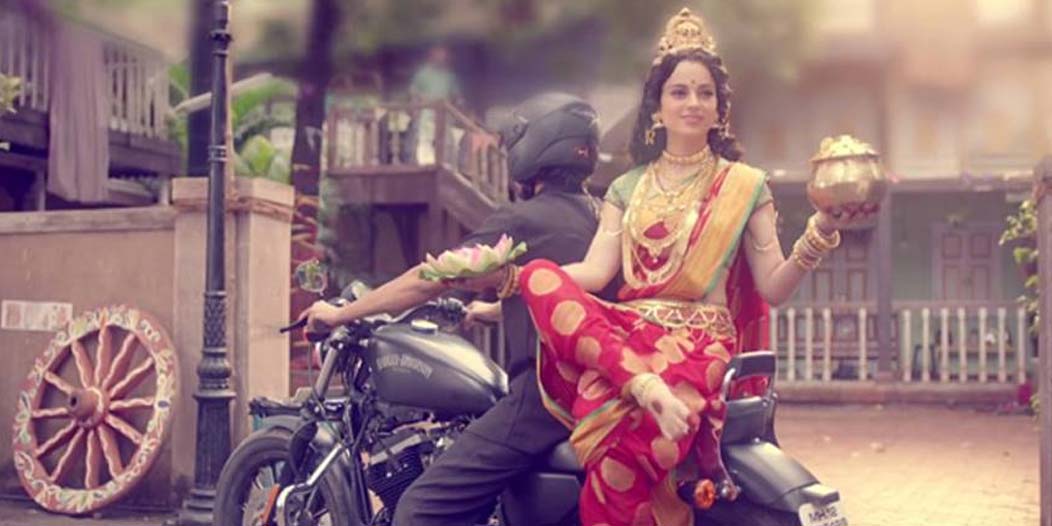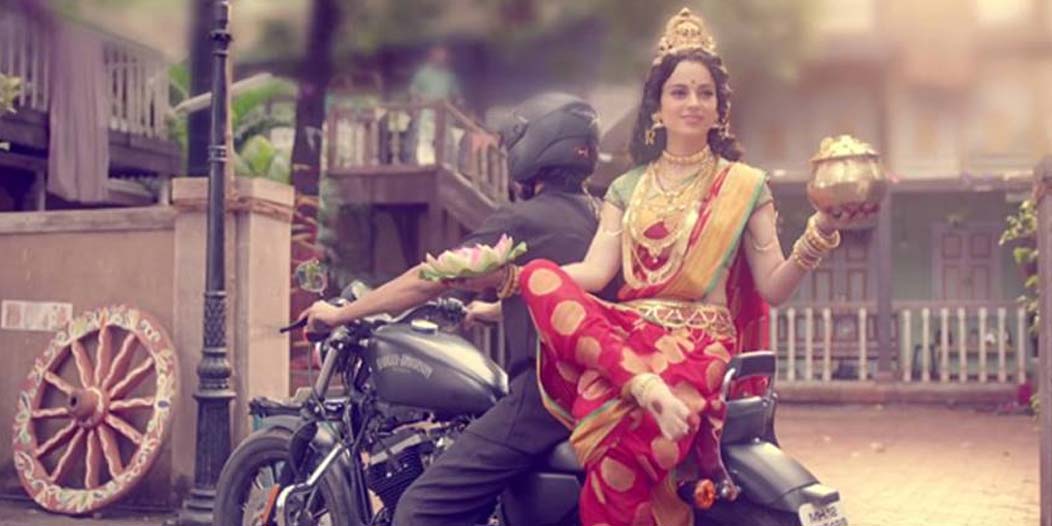 While on the political front Railway Minister Suresh Prabhu declared "toilet first, temple later," director Pradeep Sarkar felt otherwise. Audiences witnessed Bollywood celebrity Kangana Ranaut in a Goddess Lakshmi avatar abandoning worshippers who dared to litter in her presence. The video brought out an ironic truth where loss of wealth and material well-being were cited as reasons to embrace cleanliness rather than health and hygiene! The video, created and conceptualized by YouTube channel 'Aur Dikhao', garnered over a million views with numerous retweets from ministers in the Twitter community, including the Prime Minister.
Interesting video #DontLetHerGo! What are you doing for #MyCleanIndia. Tell me on the App. https://t.co/TYuxNO0R6P https://t.co/YrJrU0g8bt

— Narendra Modi (@narendramodi) August 11, 2016
Watch: #DontLetHerGo – Kangana Ranaut, Amitabh Bachchan & more. Bollywood comes together for 'Swachh Bharat'
#MyCleanIndia: Priyanka Chopra, Reel and Real Life Hero


Prime Minister Narendra Modi nominated nine Swachh ambassadors in 2014, including Bollywood actors Priyanka Chopra and Salman Khan and former cricketer Sachin Tendulkar, to join the pledge to create a cleaner India. These celebrity ambassadors were further asked to invite nine others to engage in this Swachhta initiative.
Priyanka Chopra graciously accepted the nomination and she organized a cleanup and beautification process in Versova, Mumbai. The global icon, spent 16 days on this initiative and was thrilled at being nominated by the Prime Minister and tweeted saying, "Gandhiji said 'Be the change you want to see'- thank you @narendramodi for reminding me of that! #MyCleanIndia can happen! #ChangingMindsets"
An innovative effort by @priyankachopra. It is a wonderful way to bring people together to create a Swachh Bharat. Kudos! #MyCleanIndia

— Narendra Modi (@narendramodi) November 24, 2014
"It took me a little longer than I wanted, but when Prime Minister asked me to be one of his 'navratnas', I was very excited. But I wanted it to be something that could be sustained," she said.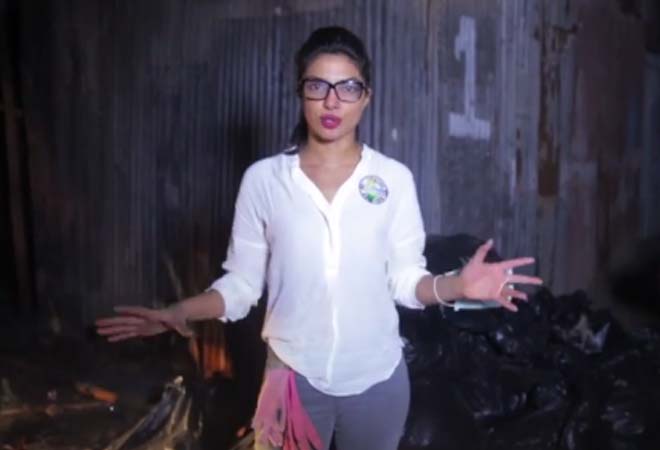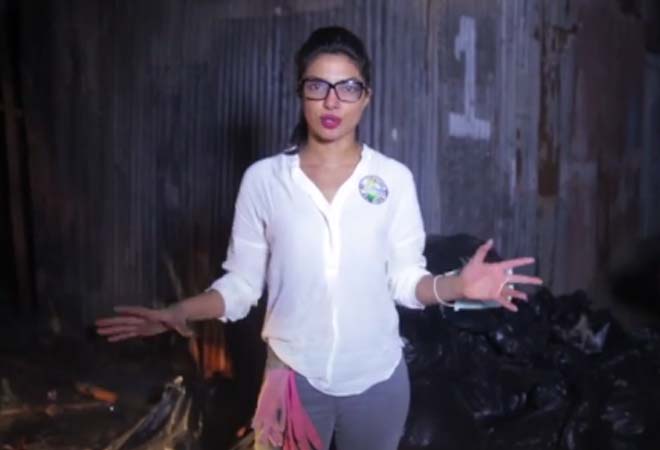 In the 11-minute video posted on Priyanka's channel, the actress nominated NDTV's Prannoy Roy, Vikram Chandra and their team, filmmaker Madhur Bhandarkar and producer Siddharth Roy Kapur among other celebrities to get their hands dirty in the endeavor to create a Swachh India. The video amassed over 1.4 lakh views and praise from the Prime Minister himself.
Watch: Swachh Bharat Abhiyan | Priyanka Chopra
BJP's Dramatic Twist: "Love could turn dirty, but my country can't."
While Prime Minister Narendra Modi lauded Priyanka Chopra's innovative efforts on ground, it was BJP MP Maheish Girri who took the cake on social media. In a 90s take on Swachhta, director Kuldeep Kaushik showed a different side to the age-old dramatic Bollywood heartbreak.
The video takes a tongue and cheek approach to drive home the message of cleanliness as the hero theatrically declares "Love could turn dirty, but my country can't."
Parle MTV Junkyard: "Don't be a punk, #DunkThatJunk"
.@iamsrk @Varun_dvn @kritisanon have something really important to tell you! #DunkThatJunk @RedChilliesEnt pic.twitter.com/sAPJEEv2Ye

— MTV India (@MTVIndia) December 21, 2015
In a quirky campaign by Parle and MTV, people across India tweeted videos of themselves attempting the dizzy dunk and trampoline jump among several other crazy antics with #DunkThatJunk. The Parle MTV Junkyard project merged art and music with its cleanliness initiatives to encourage youth voices in the Swachhta campaign. Even celebrities like Farhan Akhtar, Varun Dhawan, Taapsee Pannu and Shah Rukh Khan came out in support of this creative crusade with some offbeat videos. MTV donated one dustbin for every 10 videos posted in support of the campaign.
#DunkThatJunk I did it ???? pic.twitter.com/lxS5oM4vBL

— taapsee pannu (@taapsee) December 31, 2015
@MTVIndia here is our #DUNKTHATJUNK challenge! For every 10 videos you send us,1 bin will be set up in your city! pic.twitter.com/xptuwsyndR

— upen patel (@upenpatelworld) December 30, 2015
The IIT Bombay Take on April Fool's Day
With over 21 lakh views on YouTube, IIT Bombay's video on Swachhta is a real hit. The viral video captures reactions from students at the IIT Powai campus with the help of hidden cameras and a tempting offer.