Kerala is all set to become country's second Open Defecation Free (ODF) state by November 1 this year, according to the state Chief Secretary S.M. Vijayanand who convened a meeting of all stakeholders and higher officials recently to evaluate the progress of the mission.
Speaking at a national workshop on solid and liquid waste management under Swachh Bharat Mission, state Local Self Government Minister K.T. Jaleel said that the Kerala government has "taken up" the challenge and is aiming to become "India's second ODF State after Sikkim by November 1, 2016".
Watch: Sikkim Becomes the First State in India to Achieve 100% Sanitation
K.T. Jaleel also added, the state is working hard on developing and implementing decentralized waste management models using low cost technologies and we know the importance of effective waste management for health, as all these things play a key role in the development of any nation and its economic progress.
In his address, Union Minister of State for Drinking Water and Sanitation, Ramesh Jigajinagi lauded Kerala's initiatives in collecting, segregating, treating and disposing garbage.
Noting that most villages of Kerala are doing this sustainably through vermin composting, biogas plants, soak pits, and water treatment practices, he said this can be emulated by other states too.
Officials also observed that availability of funds will not stand as a hindrance in achieving the target but mobilisation of other resources may be a challenge, especially when it comes to tribal, hilly and coastal areas.
Looking at the stats and figures of other Indian States/Cities, 100% sanitation in India still looks like a big dream.
A survey was done last year by Ministry of Urban Development, as part of the National Swachh Mission. Many states and cities were ranked on the basis of their Swachh Index and their performance was graded on two major indicators: efforts to end open defecation and solid waste management practices.
According to the Swachh Index report, Damoh a small city near Bhopal was ranked as the dirtiest city in the country and was ranked at the whopping number of 476. There are many public toilets which has been built near the city of Damoh to try and confront the problem of open defecation but according to the citizens the toilets are in terrible conditions and completely unusable.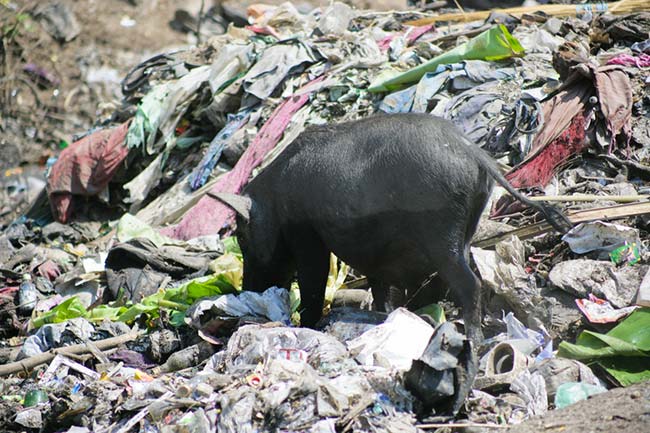 Sudhir Sharma, Chief Municipal Officer of Damoh instead of taking action on the problems decided to question on the survey conducted by the Ministry of Urban Development. Till now not even a single problem in the city has been looked after.
Coming from Damoh to Mysore in Karnataka, the city of palaces, last year won a new distinction. It was ranked as the cleanest city in the country on two Swachh Bharat parameters – reduction of open defecation and solid waste management. The city still holds the 1st position as per the government survey which was done in February this year as a part of 'Swachh Bharat' initiative.
According to the new Government survey, Chandigarh and Tiruchirapalli in Tamil Nadu are in the sweet spot of Top 3 and New Delhi is right behind them. Visakhapatnam in Andhra Pradesh and Gujarat's Surat and Rajkot have both made it into the Top 10 and showed a big improvement over their earlier ranking.
Watch: A Special Report on India's Swachh Index