New Delhi: Gadgets have become omnipresent in our lives. Found in every size, build and for every purpose, these electronic items have taken charge of what we watch, read, engage and spend the most time with. From smartphones, laptops, computer monitors, motherboards to mobile chargers, headphones, batteries and more, the varied range of items throws up the challenge after their lifespan in the form e-waste. Dumped into the dustbins most of the e-waste ends up going into the already overfilled and dying landfills.
According to ASSOCHAM-EY joint study, by the end of 2020, India is likely to generate 5.2 million tonnes of e-waste per year, up from 2 million tonnes a year in 2016. Moreover, the study also states that India is among the top 5 countries in terms of e-waste generation after China, USA, Japan and Germany.
Also Read: Stop Tossing E-waste, Start Treating It: Here Are Five Ways To Manage Electronic Waste
Here's a quick guide on how to get rid of e-waste properly without adversely affecting the environment:
1. Never Dump E-waste Into The Dustbin: The crucial step to e-waste management is that old electronic item such as tube lights, mobile phones, computers, keyboards, headphones, batteries to name a few should never be dumped into the dustbin with rest of your garbage.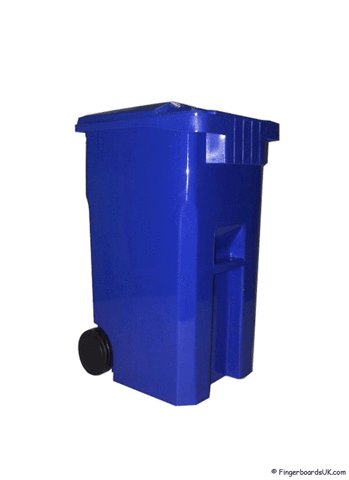 Electronic products are made up of heavy metals if one dumps the e-waste into the dustbin it later can make its way into the landfills. There it may leach out toxins into the soil and pollute groundwater.
Also Read: Eco-Friendly Art: This Mumbai Based Artist Converts Junk Electronics Into Fascinating Sculptures
2. Sort Your E-waste: E-waste should be sorted at home. Based on its size and toxicity, one can classify the electrical waste – Bulky (which can include fridges, washing machines, or anything too big to carry to a public disposal centre), Hazardous (from tube lights to light bulbs, toner cartridges, batteries, monitors and screens. Anything with a chemical component), Non-hazardous (this includes cables, chargers, microwaves, gadgets like laptops and phones).
40-year-old Priyanka Dev who lives in East Delhi's Pushpanjali locality and has been living a zero-waste life since 2016 along with her family of six. Sharing her experience she says, "I have one big corner in my house which is dedicated for all the electronic waste items – from old electronic toys, batteries, tube lights, gadgets etc, I store them all instead of dumping in my regular bin. Once a month, all these items are sent to the e-waste recycling unit."
She further adds, "One should store lights, batteries and other hazardous waste separately and make sure they don't contaminate anything in your house or other waste as they are made from harmful materials such as lead, cadmium, chromium, brominated flame retardants or polychlorinated biphenyls (PCBs) and exposure to toxic fumes may cause serious health hazards."
Also Read: These Nagpur-Based Researchers Have Found A Way To Reuse The Most Common E-Waste – Dry Cell Batteries
3. Dispose of E-waste Responsibly: Now there are several easy ways to dispose of e-waste. The most common and easy way these days is to go for an exchange – in this you exchange or return your old gadgets when you get a new one. Many brands, manufacturers and online marketplaces accept old electronics.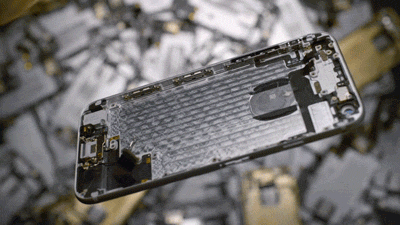 Another alternative is to look out for e-waste drop-off bins. Cities like Bengaluru, Delhi, Chennai have public e-waste drop-off points run by various NGOs and CSR initiatives, where one can dump their e-waste.
Alternatively, one can also call in E-Waste collection service at home. Many start-ups and NGOs do provide a door-to-door collection of e-waste, all you got to do is call the service provided.
Here are the options available for the e-waste home collection service:
BMC E-Waste Centre (Mumbai)
SAAHAS, a non-profit organization working in the field of waste management. If you are living in Bengaluru and have more than 10kgs of e-waste, you can call them between 9:30am and 6pm and avail the home collection service
Namo E-Wate (Delhi): A Delhi-based e-waste start-up with a mission to address Climate change and environmental degradation issues via better electronic waste management. NAMO provides customers with door-to-door services and ensures that their e-waste is collected with convenience and transport it to their recycling unit where the company extract those metals which can be reused and sustainably dispose of the rest in an environment-friendly way