Year 2016 – it's been two years since the Government launched the campaign to clean up India, the Swachh Bharat Abhiyan. As per Government data, India is home to 450 million people who have no access to toilets and defecate in the open, that is nearly half of its population. Can India clean up its act and achieve its target of being totally open defecation free by 2019?
Here are Top 5 highlights of the campaign in 2016:
1. Number of States Declared Open Defecation Free in 2016 = 3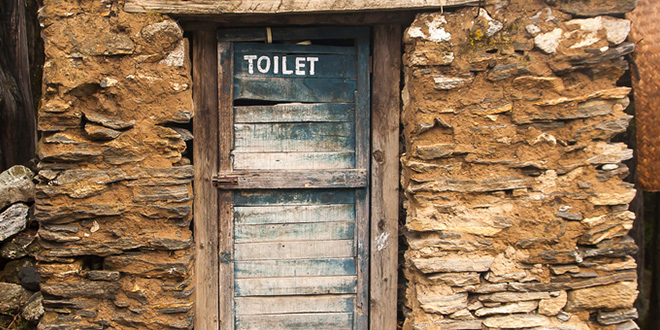 Sikkim has become the first state to be declared Open Defecation Free (ODF) this year followed by Himachal Pradesh and Kerala.
According to Swachh Survekshan Gramin 2016, all 610,577 residents in Sikkim have toilets with high sanitation and hygiene standards and 100 per cent people of the state use household/community toilets while 98.2 per cent households have toilets.
Watch: Sikkim Becomes the First State in India to Achieve 100% Sanitation
Himachal Pradesh, is the second state to achieve the target of ODF. Here all the 12 districts, 78 development blocks, 3,226 Panchayats and 18,465 villages have the basic facility of toilets at homes.
With 1,75,000 toilets, Kerala is the third state to achieve the goal of being Open Defecation Free.
As of December 16, over 58% of Indian households have become open defecation free which includes around 70 districts and 1.3 lakh villages. Ministry of Drinking Water and Sanitation states that Haryana, Uttarakhand, Gujarat and Punjab will achieve the ODF target in the next few months.
Also Read: Happy With Progress On Open Defecation Free India: PM Modi
2. Swachh Survey 2016: Who Is The Cleanest Of Them All

How clean or dirty are states, cities and districts in India was revealed in two different first of its kind surveys.The Swachh Survekshan 2016, covered 73 cities including 51 cities with more than 10 lakh population and was commissioned by the Ministry of Urban Development.
Here are the main highlights of the survey:
Top 5 Cleanest Cities of India: Mysuru, Chandigarh, Tiruchirapalli, New Delhi Municipal Council and Visakhapatnam
The Dirtiest Cities of India: Dhanbad, Asansol, Itanagar, Patna and Meerut
Another survey done by National Sample Survey Office (NSSO) which covered 73,176 households in 3,788 villages across India, highlighted that top 6 cleanest states in India are Sikkim, Kerala, Mizoram, Himachal Pradesh, Nagaland and Haryana, while the dirtiest states of India are Jharkhand, Chhattisgarh, Odisha, Madhya Pradesh, Uttar Pradesh and Bihar.
Also Read: Sikkim Is India's Cleanest State, Jharkhand Comes Last In Swachhta Survey
3. Indian Railways' Big Push To Swachh Bharat Abhiyan
No more dirty tracks! With that as the aim the Railways has set the target of making the entire network discharge-free zone by September 2019. As of June 2016, Railways had installed about 37,000 bio-toilets. Currently, 40,000 bio-toilets are being installed and 30,000 more will be installed by the end of the current fiscal.
Also Read: Swachh Rail-Swachh Bharat: Why The Big Push To Bio-Toilets?
1,155 crores has been given to the railways for installing bio-toilets in trains under Swachh Bharat Mission. The overall target is to install 1.40 lakh bio-toilets in 55,000 coaches.
Watch: Suresh Prabhu Aims To Transform Railways
4. From Chhattisgarh to Gujarat, Ordinary People Turn Swachh Warriors To Clean Up India
Everyone has the power to bring about a change and every effort counts. It is this belief that is driving many ordinary people in India to do some extraordinary work. From the incredible story of 105-year-old Kunwar Bai, who has spent a century not knowing about the concept of toilets but has now become the driving force behind her village and district in Chhattisgarh going open defecation free, to the Mehtas in Surat who have impacted lives of 35,000 girls with their cost-effective hygiene kits. Then there is Indore's 'dibba' gangs' Roko Toko Initiative to stop people from defecating in the open and then there are those who are testing every limit of endurance like Shilpika Gautam and Pankaj Mall to spread the message of cleanliness across different parts of India. Here's hoping that these Swachh warriors inspire many more such heroes to help India realise its dream of a Swachh Bharat.
Also Read: Swachh Warriors Who Inspired Us With Their Clean India Efforts
5. Setting An Example: Clean-up Drives And Campaigns That Inspired Many
The focus of the Swachh Bharat Abhiyan is also to mobilise people and encourage each and every citizen to do their bit through the year towards a Clean India. And the people didn't disappoint from the ordinary to the celebrities, everyone came forward to lend their support.
Versova: The Largest Beach Clean Up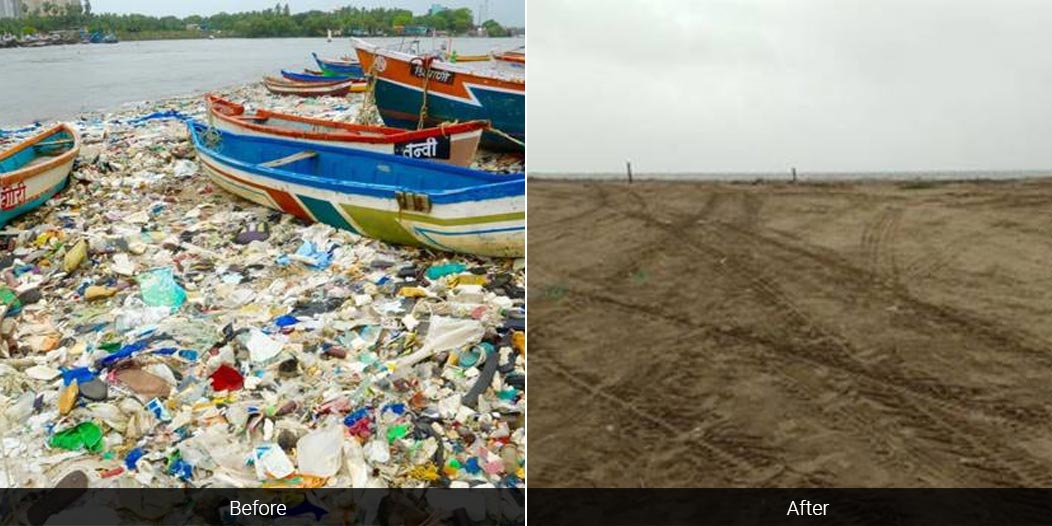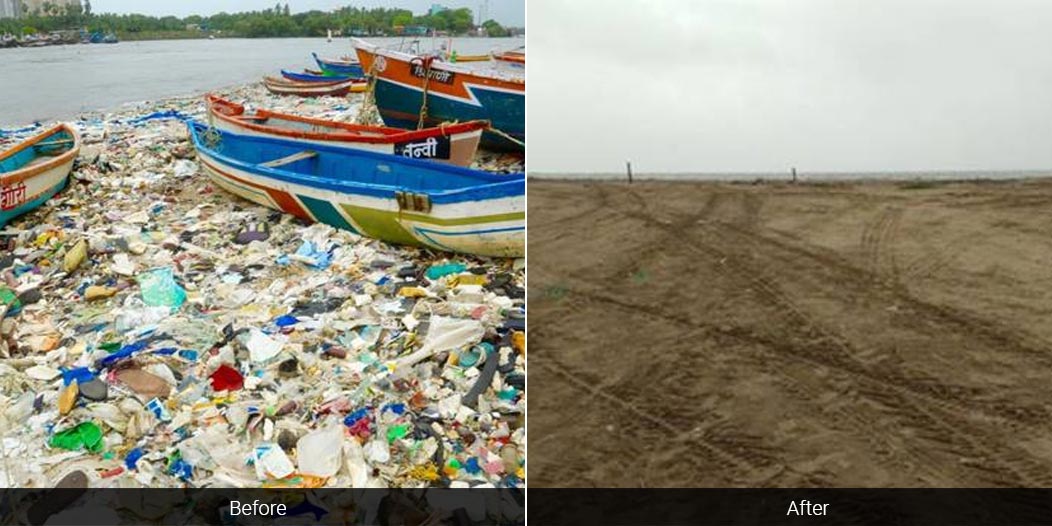 One year, 1,500 people, 3 million tons of trash removed manually, that is what it took to save Versova Beach in Mumbai. One of the largest beach clean-ups in history, this massive drive known as Versova Residents Volunteers (VRV) was started by a local hero and lawyer named Afroz Shah. Subsequently, Eric Solheim, Chief of United Nation Environment Programme (UNEP) and Lewis Pugh, the UN Patron of the Oceans also gathered for the clean up of the 25 km long beach.
Also Read: How Versova Beach Was Saved 
Sachin Tendulkar's Adopted Village Is Now Open Defecation Free
Cricket Legend Sachin Tendulkar also lent his support to the swachh cause by adopting a village named Puttamraju Kandrika in Nellore district of Andhra Pradesh.  He had contributed a sum of 2.79 crores for building roads, drains, water supply in the village and recently the village has been declared open defecation free. Sachin has now added a sum of 90 lakhs under the MP Local Area Development Scheme for the development of Gollapally village in the same district.
Also Read: Swachh Bharat And Swasth Bharat Go Hand In Hand: Sachin Tendulkar
Devendra Fadnavis And Amitabh Bachchan Join The Maha Cleanathon Drive
Maharashtra Chief Minister Devendra Fadnavis and Banega Swachh India Campaign Ambassador, Amitabh Bachchan picked up brooms during the  Maha Cleanathon organised in Mumbai to clean up the JJ Hospital complex. The clean-up drive was undertaken to make people aware about why cleaning up their surroundings should be an integral part of their lives.
Also Read: '50 Swachh Cities By October 2,' Promises Maharashtra Chief Minister Fadnavis
12-Hour Cleanathon Drives Home The Concept Of Cleaning Up #Mere10Guz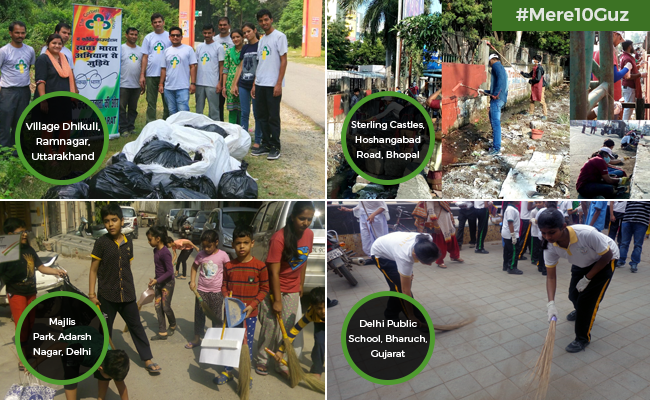 The thought of cleaning one's surroundings was carried forward during the 12-hour Cleanathon organised on October 2, which was celebrated as the Rashtriya Swachh Diwas.  #Mere10Guz campaign encouraged people to clean up 10 yards of their surroundings, not just to mark the Rashtriya Swachh Diwas but every single day, to make India clean. Thousands turned up to join the #Mere10Guz clean up drives across the country.
In Pictures: Cleanathon Creates Swachhta In Locations Across India
Swachh Agenda Turns Its Focus To Ten Famous Landmarks Of India For A Swachh Makeover
Into its third year, the NDTV-Dettol Banega Swachh India campaign's focus was to clean up ten iconic locations of India and come up with a Swachh agenda for each of the locations and its surroundings. The agenda aims to implement international standards of hygiene and sanitation in these landmark areas and set them as examples for other tourist spots to follow. The ten locations selected were – Vaishno Devi in Jammu and Kashmir, Ajmer Sharif Dargah in Rajasthan, The Golden Temple in Punjab, Chhatrapati Shivaji Terminus (CST) in Maharashtra, Taj Mahal in Uttar Pradesh, Tirupati Temple in Andhra Pradesh, Manikarnika Ghat in Uttar Pradesh, Meenakshi Temple in Tamil Nadu, Kamakhya Temple in Assam and Jagannath Temple in Odisha.
The NDTV-Dettol Banega Swachh India campaign did its bit by surveying these iconic locations and drawing up an agenda for each one of these landmarks. The agenda lays down the urgent steps which need to be taken if these landmarks are to be made truly swachh. From simple steps like regular removal of garbage and machine cleaning, to overhauling areas around the locations, de-congesting roads, building pavements and creating better drainage, the agenda covers it all.
Campaigns That Put The Spotlight On Hygiene and Sanitation: From Kangana Ranaut's #Don'tLetHerGo To Coldplay's Concert At The Global Citizen Festival in India
Kangana Ranaut as goddess Laxmi reminded us of the adage, 'Cleaniness is next to godliness' with her #Don'tLetHerGo campaign. The ad featuring her and Amitabh Bachchan was released this year in August and has amassed over 17 lakh views.
Even Coldplay did their bit for the Swachh Bharat Mission this year, by performing at the Global Citizen festival, which was held in India for the first time. The festival identified three major focus areas — sanitation, quality education and gender equality, which are also three of United Nation's 17 Sustainable Development Goals. Leaders present during the Global Citizen Festival India made announcements and commitments towards ending extreme poverty in India and helping people in many other ways, amounting to a collective value of 40,500 crores.
Also Read: Swachh Campaigns That Caught Our Attention
Conclusion
Government has set an overall target of building roughly 11.1 crore toilets by 2019 as a part of the Swachh Bharat Abhiyan campaign. As of December 16 this year, 3 crore toilets have been constructed so far. So that means about 27% of the target has been achieved. The country still has a long way to go, and the progress made so far needs to be sustained and strengthened further in the new year.